Welcome to Tweeds Turntable
Tweeds Turntable is a Weekly Web Radio Show on Your Kawartha Oldies.com starting every Sunday Morning at 9:05 am EST and is 55 minutes of Soft Pop, Gospel and Country for a Sunday morning with avid music collector John 'Tweed' Patton.
Some of the Artists you may hear on Tweeds Turntable are Johnny Cash, Waylon Jennings, Hank Williams SR., Frank Sinatra, The Beatles, Peggy Lee, Little Jimmy Dickens, Audie Murphy and More! Some of this music will be from my extensive Record collection.
My goal for Tweeds Turntable is to provide a variety of music from the 40's to the 70's for your listening pleasure on a Sunday Morning including a bit of Gospel. I may on occasion play some music from the 30's or 80's
http://WWW.yourkawarthaoldies.com 
and scroll down the page and select a way to listen.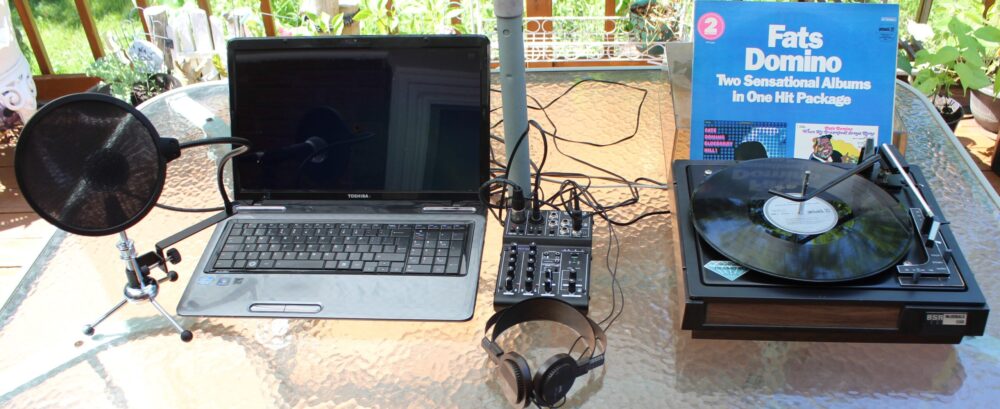 Tweeds Turntable setup
I hope you enjoy the show!
It you listened to the Tweeds Turntable and are visiting this page let me know where you are listening from by using my contact page.
Don't forget to get your Tweed on!